---
Brian Carroll, DVM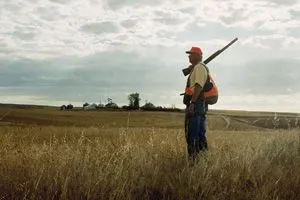 Dr. Carroll was raised in Weleetka, OK in Okfuskee County. He grew up working on a commercial hog and cow-calf operation. Dr. Carroll obtained his undergraduate and Doctor of Veterinary Medicine degree (1980) from Oklahoma State University.
After graduation, Dr. Carroll practiced in a equine ambulatory and small animal practice in Las Vegas, NV. In 1982, he moved back to Oklahoma to practice at Equine Medical Associates in Edmond, Oklahoma. In 1990, Dr. Carroll become one of three founding partners of Oklahoma City Equine Clinic. Dr. Carroll has practiced medicine for many equine disciplines, from English performance to Western performance to Racetrack medicine. Currently, Dr. Carroll's focuses his time and work on advanced assisted reproduction techniques.
Dr. Carroll is a member of the American Veterinary Medical Association, American Association of Equine Practitioners, Society For Theriogenology, American Quarter Horse Association, and the National Reined Cow Horse Association.
Dr. Carroll and his wife, Cathi, have been married for 16 years. He enjoys raising and training pointing dogs, upland game hunting, raising reined cow horses, and spending time with his 3 children and 6 grandchildren.
---
Dee Gragg, DVM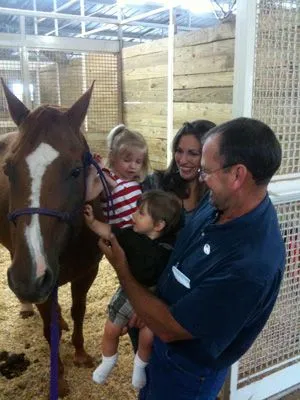 Dr. Gragg was born in Burkburnett, Texas in 1953. He was the 3rd of 3 kids. His dad operated a 50 cow dairy and was in the rodeo business. In 1958 the Gragg family moved to Edmond, Oklahoma. Farming & ranching was always a large part of their life and in 1962 his dad Ellis began a large Quarter Horse & Thoroughbred breeding farm and operated it for 27 years.
Dr. Gragg learned at an early age the work ethic and commitment necessary to properly care for animals. His activities with horses began early at horse shows and progressed to the rodeo arena, where he competed in the timed events at high school and college rodeos. He attended Lamar Community College on a rodeo scholarship before returning to Oklahoma State University.
Following graduation with a degree in Animal Science, he moved back home to help manage the family breeding operation for a couple of seasons before starting veterinary school in the fall of 1977. He received his D.V.M. in 1981 from Oklahoma State University.
After graduation, he returned to Edmond to operate a solo equine practice from 1981 through 1989. In 1990, he became a founding partner of Oklahoma City Equine Clinic. Currently, his primary area of interest is in reproduction, which not only includes mare and stallion management, but also a special emphasis on embryo transfer.
In 2003, Dr. Gragg was a founding partner of Embryo Transfer Services, a "sister company" of Oklahoma City Equine Clinic. He also manages Gragg Ranch, which he purchased in 2014. One of his biggest honors was serving as an executive board member of the American Association of Equine Practitioners.
Dr. Gragg has been married to his wife, Jan, since 1974. They have 3 children (Jill, Deedra, and Zac) and 5 grandchildren (Dakota, Dax, Cora, Ellis, and Olivia). His hobbies include anything involving his family, whether that is a trip to the lake, to the mountains for snow skiing, or simply hanging out at home and smoking meat.
---
Amanda Wilson, DVM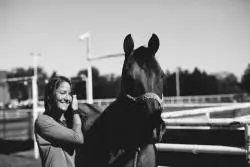 Amanda Wilson grew up in Cheney, Kansas. Her and her family raised Corriente cattle and produced Team Ropings. Dr. Wilson and her brothers competed in rodeos growing up. She competed in breakaway roping and team roping. Dr. Wilson received her Bachelor's and DVM degrees from Oklahoma State University. Upon graduation in 2014, she joined a mobile equine practice and in 2018 joined the team at Oklahoma City Equine.
Dr. Wilson is certified in Animal Chiropractic by the International Veterinary Chiropractic Association. She is a member of the American Veterinary Medical Association and the American Association of Equine Practitioners. Dr. Wilson enjoys all aspects of equine medicine but her main interests include sports medicine and rehabilitation, chiropractic, and wound management. Dr. Wilson spends her free time with her family and attending equine events.
Dr. Wilson had her daughter, Emerson, in December of 2017. Emerson is a bubbly young girl who has a love for horses at such a young age. Dr. Wilson's love for horses has been passed on to her daughter, who also loves attending ropings and horse sales.
---
Connie Finley, DVM, DACVS-LA


Dr. Finley grew up in Edmond, Oklahoma, graduating from Edmond Memorial High School. She continued her education at Oklahoma State University accomplishing her bachelor's in Animal Science in 2012 and Doctorate of Veterinary Medicine in 2015. Following graduation she completed 3 internships at specialty referral hospitals in Oklahoma, California, and Florida. From 2018-2021 she continued her specialty training as a Resident in Equine Surgery at Peterson Smith Equine Hospital in Ocala, FL and is a board certified large animal surgeon as of 2022. Her professional interests include equine surgery, intensive care, emergencies, and sports medicine. In her spare time, she enjoys wood-working, painting, spending time with her family and traveling with her husband.
---
Shelia Spacek, DVM
Sheila is originally from Dime Box, Texas where she was raised on a farm and ranch. Her interest in health sciences led Sheila to attain a bachelor's of science degree in kinesiology from Texas A&M University. During her time at Texas A&M, Sheila completed a breeding internship at a local breeding farm where her interest in equine reproduction was kindled. Sheila then worked as a lead technician in the Texas A&M Equine Embryo Lab that focused on assisted reproductive techniques. To further pursue her passion in equine reproduction, Sheila went on to complete a masters' degree at Colorado State University that focused in mare assisted reproduction and biomedical sciences. Sheila then attained her doctorate of veterinary medicine degree at Colorado State University veterinary school which was followed by completion of an ambulatory internship in the beautiful rolling hills of the Kentucky bluegrass at Rood & Riddle Equine Hospital. Following her internship year, Sheila returned home to Texas and completed an equine theriogenology residency. Sheila began working at Oklahoma City Equine Clinic in August of 2022 and is excited for the opportunity to care for her equine patients' reproductive needs as well as provide general equine medicine services. During Sheila's personal time, she enjoys practicing her Christian faith, being with her family, entertaining guests with her cooking as well as and adventuring in the great outdoors. Sheila has a wonderful partner in crime named Boots Alan that is a 12-year-old corgi-aussie mix. However, Boots Alan is not to be out done by her fiancé in vying for her affections.